Description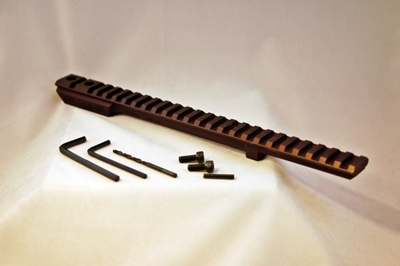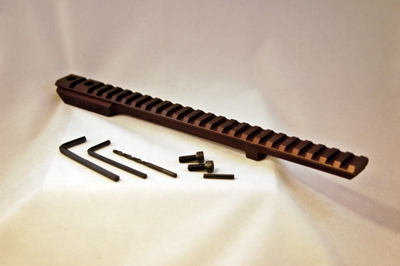 Rock Solid Industries is proud to announce the release of our newest addition to the product line, The RSI Scout Mount.   Our Scout Mount is machined out of a solid block of  T6061 aluminum and a special hard coating is applied that reduces chipping and scratching.  This mount also features a 3 point mounting system that makes it the most stable scout mount available on the market today.  Other mounts that do not have this mounting system may suffer from the teeter tottering effect under recoil, a condition where the scope and rail physically rock up and down, this is hard of your optics and can cause early failure .  Our scout mount design also features a longer rail so that you have the room to include other optics such as night vision or other rail accessories.   There are also detailed installation instructions both included and online.
Our scope mount has been tested to 300 yards with outstanding results.  Your results may very due to optics used and shooting skill.  The mount is available now through our online store.
This Mosin Nagant Scout Scope Mount features:
Round receiver support only
 6061 aluminum construction
Special hard coating that reduces chipping and scratching
Resistance to salt spray corrosion
3 mounting points (two on the top forward part of the receiver and one at the front of the existing site). Our scope mounts use the same top two mounting points as some similar mounts on the market.
No stock inletting needed
Design that allows the shooter to get a lower, more proper check weld
Allows shooter maximum adjustment  for proper scope placement for better eye relief
Supports the rear of the scope to eliminate movement for improved accuracy, unlike other mounts on the market
Testing up to 300 yards with fantastic results. Try that with your mount!
This scope mount combo includes:
3 mounting screws
Allen wrench
Drill Bit
Roll Pin
Detailed installation instructions
Please Note: This scout mount works ONLY on the Mosin Nagant M91/30 Round receiver.